Contact Us
832-723-3273
shanyn@shanynvallon.com

Nina Jiang, Jacie Nguyen, Savannah Miller, Jennifer Wong, Nina Jiang, Mandy Garza, BJ Conrad, Brea Clark, Erin Kaufman, Jennifer Wu, Adit Arya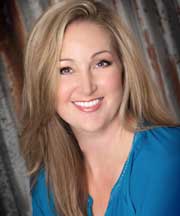 About Shanyn ...

Shanyn Presley Vallon has spent more than thirty five years on the ice. She has lived, trained, competed, and performed all over the world. Throughout her competitive skating years, she also danced, modeled, and acted professionally.

Since 1988, she has worked as a coach and choreographer with skaters of every level from beginners through World Championship competitors, and in every discipline of skating from singles, pairs, and ice dance to synchronized skating teams. She has used her choreographic talents off the ice too, working with various dance troupes and even a competitive cheerleading squad. Shanyn has coached several National and Junior National Competitors as well as the Houston Ice Theatre Skaters, also known as HITS, a theatrical skating team that has accumulated 16 medals in both National and International competition.

Shanyn holds PSA ratings in Freestyle, Choreography and Style, Moves in the Field, and Sports Science.

ABOUT
Shanyn with reknown
Football Coach Lou Holtz