Contact Us
832-723-3273
shanyn@shanynvallon.com
Nina Jiang, Jacie Nguyen, Savannah Miller, Jennifer Wong, Nina Jiang, Mandy Garza, BJ Conrad, Brea Clark, Erin Kaufman, Jennifer Wu, Adit Arya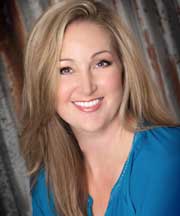 ---
Copyright © 2009 shanynvallon.com. All Rights Reserved
Website by ImageKing

Shanyn (Shannon) Presley Vallon, professional skater and professional figure skating coach, excels as a figure skating professional of figure skating and choreography at the Memorial City Ice Center, conveniently located in the greater Houston, TX area. She heads the HITS, Houston Ice Theatre Skate program. Students compete in many competitions thruout the year including the Texas Gulf Coast competition, Skate Houston, which showcases the best in Houston skating. Skatehouston contestants include national ice skating, as well as regional ice skating competitors. Shanyn Vallon has the skating knowledge and technical expertise to produce the best Texas ice skating champions on the Texas Gulf Coast. Shanyn's student, Nina Jiang, is 2-time Jr. National Champion, and was 2007 Juvenile Champion at Jr. Nationals. She travels to do seminars for other US figure skating clubs across the United States.
World, & National Choreographer
International & National Coach
PSA Master-rated Choreographer
PSA Rated Moves-in-the Field
PSA Rated Freestyle
20+ yrs Coaching Experience
Seminar Speaker/Presenter
Featured Performer -
Holiday on Ice &
Ice Capades
HITS Coach
Please direct any questions/concerns on this website to
webmaster@shanynvallon.com

Shanyn Vallon has spent more than thirty five years on the ice. She has lived, trained, competed, and performed all over the world. Throughout her competitive skating years, she also danced, modeled, and acted professionally.

Since 1988, she has worked as a coach and choreographer with skaters of every level from beginners through World Championship competitors, and in every discipline of skating from singles, pairs, and ice dance to synchronized skating teams. She has used her choreographic talents off the ice too, working with various dance troupes and even a competitive cheerleading squad.

Shanyn has coached several National and Junior National Competitors as well as the Houston Ice Theatre Skaters, also known as HITS, a theatrical skating team that has accumulated 16 medals in both National and International competition in its 10 year existance.

Shanyn holds PSA ratings in Freestyle, Choreography and Style, Moves in the Field, and Sports Science.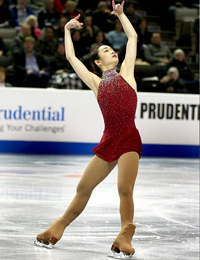 Nina Jiang
Short Program
2012 US Championships
Click photo to view
---
---